*** 2021 CANCELLED ***
Save the date for 2022!
September 27-28, 2022 | Hilton VA Beach Oceanfront
Marriott Virginia Beach Oceanfront
4201 Atlantic Avenue
Virginia Beach, VA 23451
(757) 937-4200
Website
Group Room Rate:
Monday, September 27 & Tuesday, September 28

$169 per night, ocean view

$199 per night, oceanfront

Rates listed are before taxes and fees
Pre- and Post-Conference Room Rate:
3 days pre- and post-conference at group room rate

Additional nights are based on availability
Reservation Process:
Use the online link to book your room:
Reservation Cut-off Date:
The last day to make your reservation and receive the group rate is August 30, 2021

Reservations received after 5 pm on that date will be made at the hotel's prevailing rate, based on availability
Check-in/Check-out Times:
Check-in is after 4 pm

Check-out is before 11 am
Cancellation Policy:
No penalty will result if notice is received at least 3 days prior to date of arrival. If the reservation is not cancelled by this time, all room-related charges for the original reservation will be charged to the individual.
Parking:
Parking in the hotel's attached garage is $10.00 per night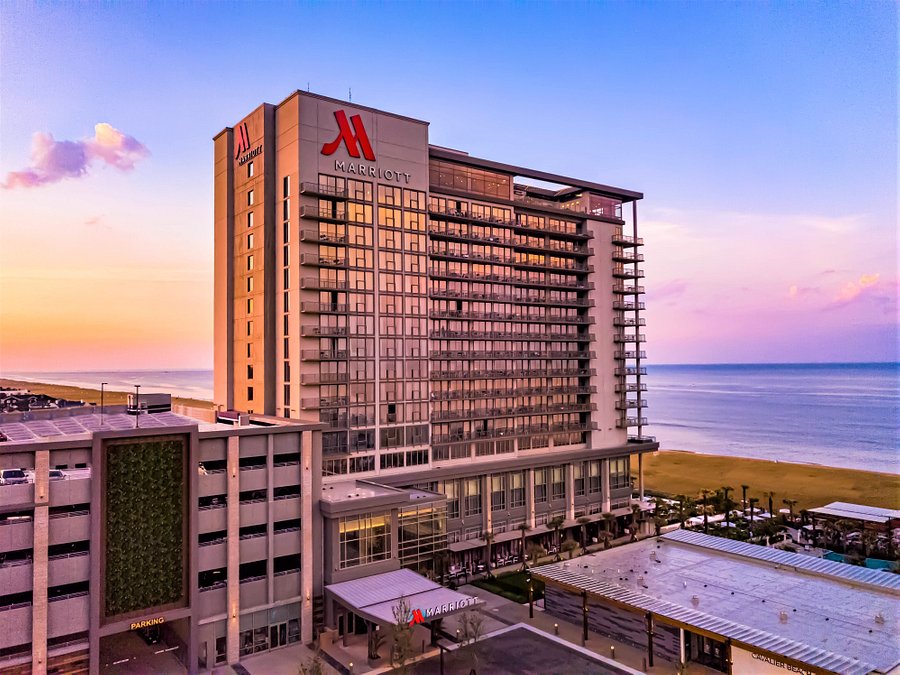 Tuesday, September 28th & Wednesday, September 29th
Education Sessions
RENEWABLES:
Carbon Reduction Goals
Marcus Harris – ODEC
Broadband & the VMDABC
Casey Logan – RURALband & VMDABC
Cheryl Sandas – Firefly Fiber Broadband
Battery Storage
Peter Gallini – ODEC
Electric Vehicles
Joyce Bodoh – Rappahannock EC
Andre Javier-Barry – D+R International
PLUS:
Grants – Free Money, Go Get It!
Tish Blackwell – BARC EC
Morgan Messer – Shenandoah Valley EC
CARES Act & Remote Work Roundtable
Cost of Equity for the Member Consumers
Jim Meiers – CFC
RUS Update
Shelli Richardson – RUS
Effects of COVID on Audits, Internal Controls and What Happened to the IRS?
John Cheatham – Adams, Jenkins & Cheatham
Larry Ford – Adams, Jenkins & Cheatham
AND MORE!
Tuesday Sessions 8:00 – 4:30
Tuesday Dinner 6:00
Wednesday Sessions 8:00 – 12:15
A formal program with the agenda will be sent out prior to the conference
*topics and times are subject to change
Safety Statement
The Association continues to monitor the situation with COVID and the Delta variant. Everyone's health and safety are our top priority. We will keep everyone informed if there are any changes to the event due to state or federal restrictions. Once we get closer to the event, a specific set of guidelines will be sent out to the participants and you will have the opportunity to cancel your registration. We will honor cancellation requests received on or before September 20, 2021. After that date, we will be responsible for food expenses and will not be able to issue refunds.
VMDAEC Members: $400 per person

Non-members: $550 per person
The Regional C.R.A.F.T. Conference registration deadline is Monday, September 20th.


Note: The hotel deadline is August 30th.

Co-ops/companies will be billed based on the figures in hand on Monday, September 20th.
Thank you to our generous Regional C.R.A.F.T. Conference sponsors:
Questions? Contact Brandon Burton, Director of Continuing Education at the
VA, MD & DE Association of Electric Cooperatives at

[email protected]

or (804) 968-3344.